Just How Much Are Dead-End
Leads Costing Your Dealership?
Welcome To The Latest, Most Innovative Way To Get Only The Hottest Leads From The Most Serious New Car Buyers...
REGISTER NOW!
We're AutoBidsOnline.com and studies have shown you spend no less than 1 man-hour for every lead that comes into your Internet Department. And when 90% of those leads are from those who have absolutely no intention of buying a car, that is just a
ridiculous level of operational expense and unproductivity!
Yet when more than 3 out of every 4 new car buyers turn to the internet to gather information, shop for prices and select their preferred dealer, just how can you make the most out of a seemingly untenable situation?
At AutoBidsOnline, we have found the way... we are convincing new car buyers every day it is in their interest to
pay a fee to submit their lead online.
Think we're crazy? Think again.
Best of all, you can
Sign Up
today! or
Click Here to Read On
…
Unable to Launch Flash Player
This message is being displayed because the browser was unable to load the Flash Player required to display this content.
There are several possible causes for this;
Your current Flash Player is outdated or it is not installed on your system. Download the latest Flash Player.
Your browser does not have JavaScript enabled, this is required to load the Flash content.
The Theme file used to generate this site may be missing the required JavaScript to launch the Flash player.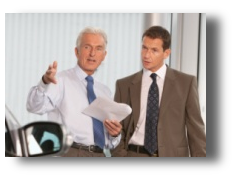 The AutoBids Way
Serious Buyers
Exclusive Negotiating Position
Dramatically Increased Productivity / ROI
The Others' Way
You get leads from EVERYONE - including online tire-kickers, pranksters, children & worse - you pay for them all!
Unanswered emails & calls
Lack of excitement in sales staff